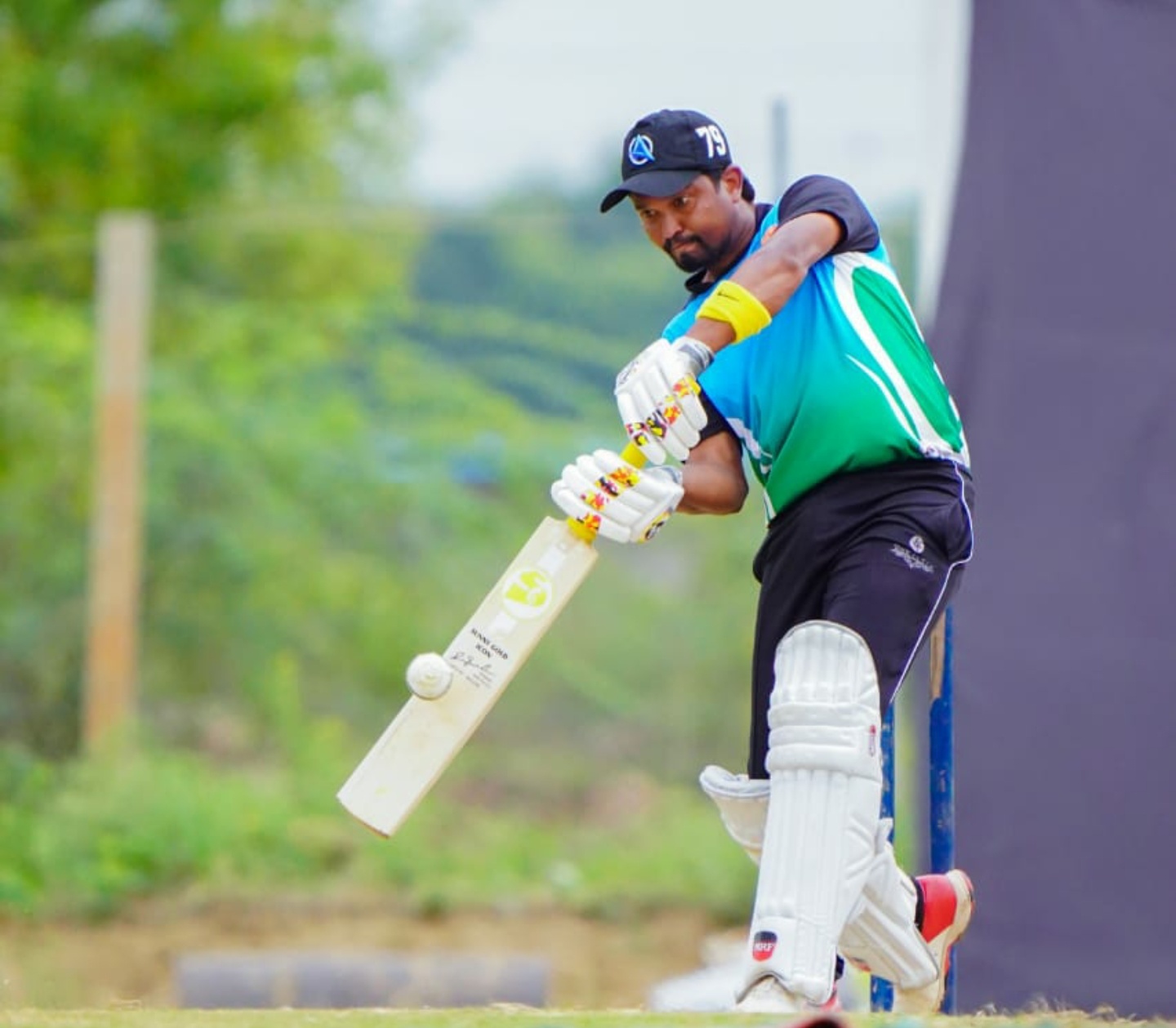 School & College Name: Christ University Bangalore
First Coach and Academy: St.John Cricket Academy (Coach John Paul)
Current Academy: Telangana Cricket Association
Highest level of Coaching so far: U-19 Hyderabad from Hyderabad Cricket Association
Teams & Clubs represented so far (at any level): Reet Cricket Club, St. Johns Cricket Academy ,Tarakarama Club , Deccan Colts, Telangana Club of Cricket.
___________________
Sydney Joseph is a professional cricketer who currently plays Division Cricket in Hyderabad. Sydney is a Right Handed Batsman and a Medium Pacer who boasts of having an envious record both with the bat as well as with the ball. Sydney started playing Cricket at the age of 10 at St.John's Academy in Hyderabad under Coach John Paul. Since then he has went on to play for State and District level for Hyderabad and Telangana apart from representing many teams at Club Level.
Being a Cricket buff who breathes cricket, Sydney also owns a cricket franchise Naked Royal Strikers in TCPL – Telangana Corporate Premium league. Known for his all-round exploits, Sydney has amassed over 5000+ runs alongwith 250+ wkts at Division level in Hyderabad. Sydney was also part of Hyderabad U19 team where he trained under Coach N.A Ganesh. Sydney is known for his aggressive power hitting and disciplined medium pacers making him a crucial all-round asset for any cricket team. On his given day, he can single handedly help you win a match! Sydney who currently trains at Telangana Cricket Association aims to play in Professional T20 tournaments across the globe while also aims to play for overseas Clubs in UK, Kenya & Sri Lanka.
___________________
Top Performances:
181 of 110 Balls Vs Azad CC (HYD) One day League'18
174 off 70 Balls vs Team Intro 21CA (Flying Monkey Cricket League'21
164 of 121 Balls vs Decan OU HCA One Day League'18
101 off 55 balls & 2/10 vs RCC INC (Independence Cup'22
108 off 48 vs iStack Copr in USL Cup'22
109 off 48 balls vs XtracIT in USL Cup'22
81 off 34 vs PDV Hyderabad in NB Cup'21
8/12 in 4 for United XI in Russell Mania Tournament'22
5/5 in 3 overs with 1 maiden in Freedom League'21
5/27 in 4 overs vs Khammam District'19
4/18 in 3 overs with 1 maiden vs Cricdators in Ysportz Cup'22
4/20 in 4 overs 4 overs vs Winter Wolves Hyderabad in Freedom Cup'22
____________________
Crucial Stats: Overall Across all formats and levels
50's- 45
100's- 13
Highest Score – 181
5wkt hauls-12
Best Bowling Figures – 8/12
_______________________
Best Performances:
Batting-
T20 – 174 off 70 balls
One Day – 181 off 110 balls
Bowling-
________________________
Stats on Cricheroes-
Matches – 220
Innings- 190
Not-Outs – 25
50's – 32
100's – 8
Runs – 5435
Average – 32.94
Strike Rate – 163.21
Sixes – 238
Wkts – 255
Bowl. Average – 17.38
S.R – 16.03
Econ – 6.91