DOB: 19th August 1990
Languages Known: English, Marathi, Hindi
EXPERT/SPECIALIZATION IN:
💥Batting, Bowling & Fielding
➡️Mental Conditioning & Sports Psychology
Experience (In no.of years) – Coaching since 7+ years
Certifications:
💥ICC LEVEL 1
💥COACHING BEYOND, Hyderabad LEVEL A
(Institute of Ravi Shastri, R Sridhar and Bharat Arun, Former INDIA 🇮🇳 Coaching Team)
Clubs/Teams Hrishikesh has worked with so far:
💥Founder Of Cricket Explained Cricket Academy
💥Shriram Universal School
💥Maria Sports Academy
Prolific Players Hrishikesh has worked with so far:

💥Akhil Venugopalan (Kent U15 County, Top 50 player in the England 🏴󠁧󠁢󠁥󠁮󠁧󠁿 U15 Team)
💥Vaibhavi Raja (Mumbai Senior Womens Team)
💥Sanjula Naik (Goa Senior Womens Team, NCA CAMP, INDIA 🇮🇳 D Team – Challenger Trophy 2021-22
💥Sanika Chalke (Mumbai Senior Women's Team and National Cricket Academy Camp U19, 2022
💥Kevin Prabhath (U13 Kent County Squad)
💥Omkar Chetthiar (Pondicherry U23)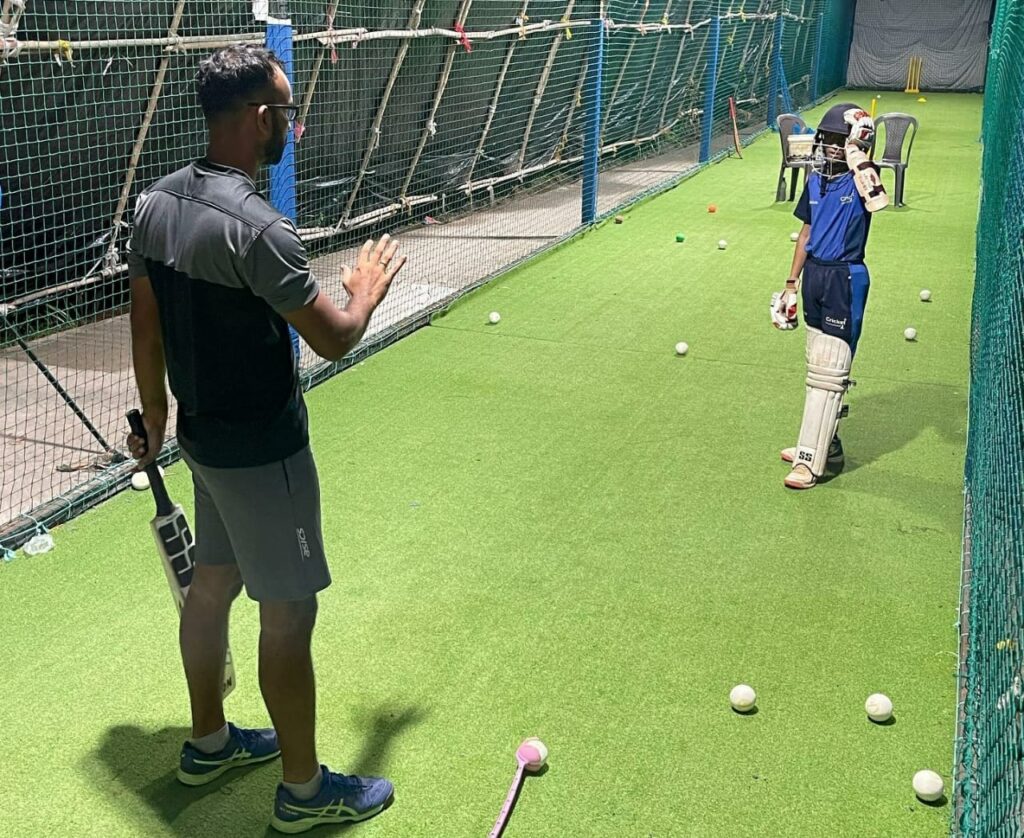 About Coach Hrishikesh Puranik:
Hrishikesh Puranik, a professional cricketer himself starting coaching since 2015 just a few years away from completing a decade into cricket coaching. Hrishikesh who comes from a family of teachers believes in giving the best, that hunger to achiever and get the results from students is something Hrishikesh always craves for. Hrishikesh believes he wants to be that type of a Coach which he actually needed during his playing days.
Hrishikesh quotes "I want to be that person for my students which I needed the most when I was younger. To be available and ensuring that I facilitate their needs whenever possible. I think I could've done more but that time I didn't find a Mentor. I had a Coach and he played his part and I am grateful for that. I believe I am Playing both the roles now with my students and I am getting the results with them. Have a lot of Coaches around but this world requires more Mentors for the youngsters along with the coaching skills. I guess I am trying my best to do the same"
Hrishikesh has played a lot of Club Cricket in Mumbai before moving to Maharashtra U17 and U19. Hrishikesh has also represented Sindhudurg District as a Probable for Maharashtra U17 & U19. Apart from that, Hrishikesh also has great experience playing in the UK as a professional cricketer for Actonians Cricket Club (Middlesex County) for 3 Years by winning awards and becoming the first Asian in the British Club to win all the awards in a calendar year. Adam Gilchrist, Marnus Labuschagne, Saj Mahmood (International Players) and many other overseas players now playing in their Country's Domestic First Class Setup.
Hrishikesh is a type of Coach who has played enough cricket to give first hand experience to his students on how to scale in a cricket career. Also his coaching methods are a perfect mix of traditional text book cricket mixed with Gen Z style where youngsters can relate and feel comfortable while training.
Click here to Know more or Join his Cricket Explained Academy in Mumbai